Neda Advertising Company
Established in 2005, Neda Advertising Company (NAC) continues to be one of the leading providers of advertising and design services within Afghanistan. With more than a decade of experience, our company's distinct management, operational framework and innovativeness have ensured our constant growth and dependability. We are proud to give our clients maximum exposure to their consumers/customers through various outdoor advertising solutions  including but not limited to:
Billboards – various types
Building Wraps
Bus and other Transit Adverting
Printing, Digital Printing & Advertising
Pole Signs, Posters & Brochures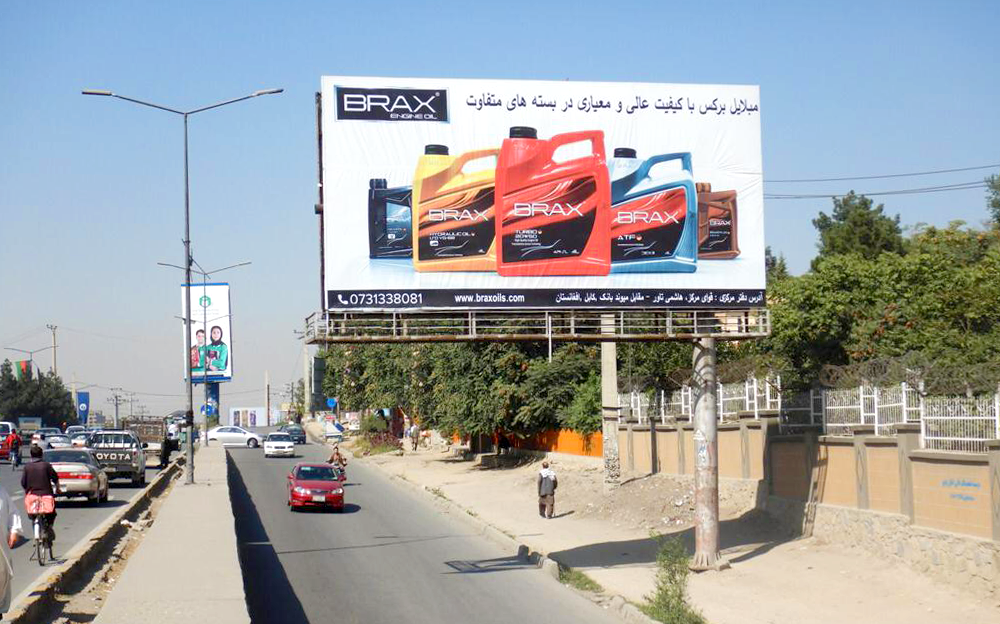 We understand the importance of having outdoor advertising at the right location, at the right time to reach the right target audience. Therefore, our billboards and other products are located in various strategic locations/sites such as: busy high streets, on main roads, in city centers and close to strategic retail and business locations. Our aim is to help our clients reach a larger audience, raise their brand awareness, and build loyalty.
NAC provides clients with unique advertising solutions to create the best impact across Afghanistan. We offer tailor-made solutions to our clients from  initial design concepts to printing and outdoor advertising. In a market where, other advertising mediums (e.g. radio, newspapers and televisions) are not readily available to the entire consumer base; outdoor advertising provides a more advantageous solution.
Not only can mediums such as billboards help organisations reach an audience at a larger scale, but they also allow consumers to have longer exposure to the advertising. Moreover, unlike other media platforms they cannot be turned off or "adblocked."